2014 Dodge Challenger Owensboro, KY
Among the three modern-day American pony cars, the 2014 Dodge Challenger is the one that stays closest to the original design formula of its Seventies predecessor. Aside from some minor equipment adjustments, the 2014 Dodge Challenger is unchanged.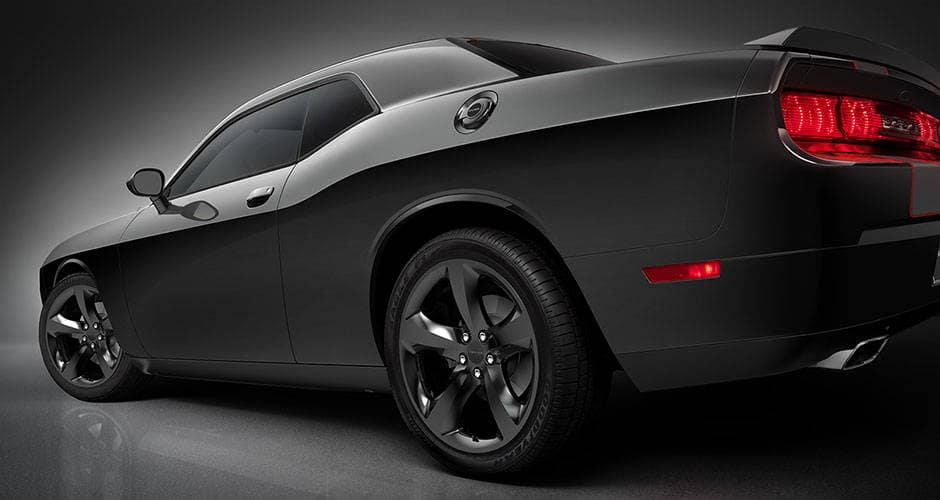 '14 Dodge Challenger Exterior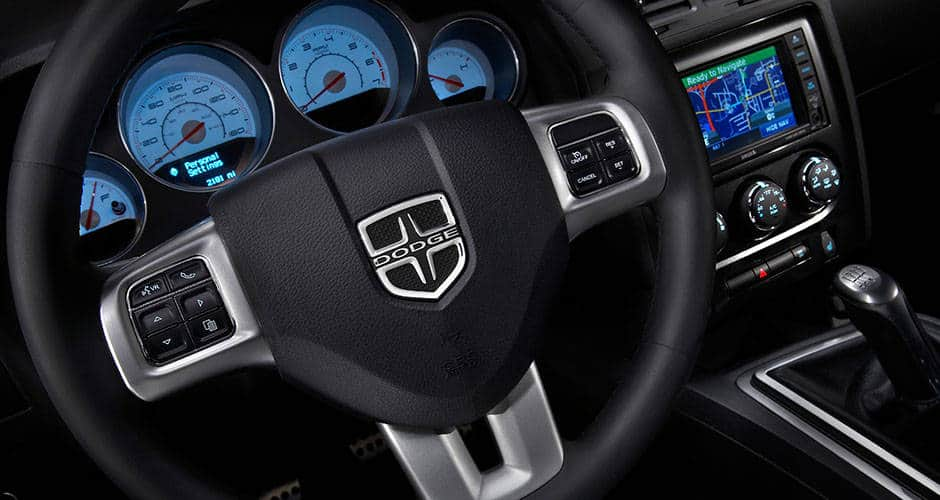 2014 Dodge Challenger Interior
2014 Dodge Challenger Power and Handling
The 2014 Dodge Challenger is available with a choice of three engines. The base model has a V6 of 305 horsepower. The 5.7-liter Hemi V8 churns 375 horsepower with the manual transmission, and the monstrous 6.4-liter SRT8 goes to 470. The Challenger delivers a nice ride on city streets yet, in the hands of a skilled driver, can attack corners with a rampaging gusto. This is one capable, and impressive, muscle car for the new age.
Design of the '14 Challenger
An option package for entry-level 2014 Dodge Challengers and SXT models is called the Super Sport Group. It includes 20-inch chrome-clad aluminum wheels, a peppier 3.07 axle ratio, a rear spoiler, performance suspension and brakes, and a quicker steering ratio. The Challenger looks the biggest and stoutest of the muscle cars. The slightly larger size pays dividends inside, where the Challenger is the only one of the muscle coupes to offer seating for five. In front there are nice supportive seats and plenty of headroom. Technically, access to the back seat involves some contortion, and you'll only have two adults try sitting back there, but it's doable.
Conclusions
You can view the 2014 Dodge Challenger as an homage to classic muscle cars, or you can compare it to other contemporary coupes. Either way, this two-door behemoth generally hits the spot. For more information on this model, visit the official 2014 Dodge Challenger website.