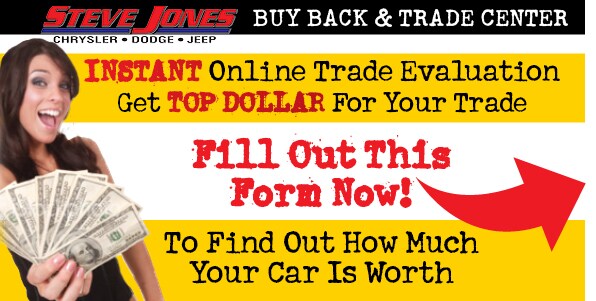 Welcome to Steve Jones Chrysler's Buy-Back and Trade in Center! If you're looking to sell or trade your current vehicle, you've come to the right place! Here you can get an accurate, and transparent value for your current car or truck, whether you plan on trading, or selling outright. That's right, Steve Jones Chrysler needs cars, and we're paying cash!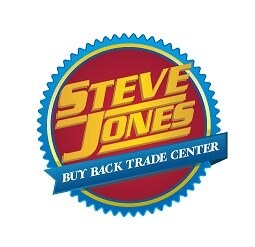 Accurate Appraisals
Don't let a computer tell you what your car is worth! And throw the books out the window, because we have to. Our appraisers are standing by, and they will pay you top dollar for your vehicle, based on current market trends! Quicker and More Accurate Appraisals, so selling your vehicle now only takes minutes!
ITS AS EASY AS ONE-TWO-THREE!


Just fill out the form with your Vin #, Current Mileage, Year, Make And Model and our trade in specialists will do the research for you, and let you know, based on current market trends, what you can expect to get for your vehicle and what we value it out. After you recieve our offer, swing in to verify mileage and options and pick up your check or drive away in your new car!